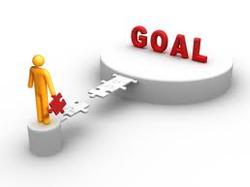 Our Union kicked off a membership drive in January, with our leaders fanning out to every department to ask their co-workers to join together for a strong voice a work.
As a result of this unprecedented effort, 76 employees (over half of all eligible employees) have become members, and the number continues to grow!
If you have completed your introductory period but haven't become a member yet, you are required to join (or become a fee-payer) by March 15.
We are working with management to schedule times for everyone to fill out the necessary paperwork.  Stay tuned for more details!
Why does it matter how many members we have?
As individuals, we are at the whim of management, politicians, and others.  Only by acting together do we have power.
Thanks to our united efforts last year, we won a union contract that includes just cause discipline, binding arbitration, and many other valuable rights and protections.
However, that was just the beginning.  Now that we have a contract, we need the strength to enforce it.
If we are weak and divided, management will go on with business as usual and ignore the rights we fought so hard to win.
Your membership represents a commitment to your co-workers to taking action together to improve our working conditions.
Your membership also provides our Union with the financial resources we need to protect our rights and to fight for the many other issues that still need to be addressed.