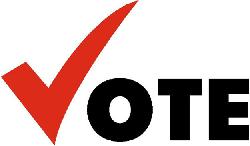 Our members voted yesterday to ratify our tentative agreement with Adams for a union contract.
"I'm proud of what we accomplished," said Vice-President Rachel Hoobing. "While we did not get everything we wanted, the agreement is a major step forward for us."
We won major job rights and protections, including the right to just cause discipline and binding arbitration.
We also secured a retroactive merit increase (Adams must pay us our retroactive pay by December 24).
Lastly, we negotiated provisions that will help us strengthen our union in the future, including a trigger for union shop and the right to take collective action around workplace issues.
While the agreement is a good start, it does involve some compromises.
Adams refused to include security advisors in our Union or to create a salary schedule to replace its merit-based pay system.
President Emily Rapaport said, "This contract is a good starting point for future negotiations. With more people behind us, we can win even more."
Over the next year, our priority will be increasing member support and participation, so that we are stronger when our contract expires in 2012 and we return to negotiations.
You can do two things right now to increase our strength:
First, sign a union membership authorization form. Your membership provides us with the support we need to enforce our contract and prepare for our next contract fight.
Second, designate a shop steward for your department. Shop stewards are responsible for keeping their co-workers informed and bringing them together to address workplace issues. 
---
Highlights of Agreement
Just Cause Discipline. Employees will have right to discipline for "just cause" and will no longer be considered "at will."
Binding Arbitration. Employees may appeal violations of their rights to a neutral, outside arbitrator who will have power to order Adams to follow our contract.
Union Shop. Union membership will be required of everyone if a majority of employees sign membership authorization forms.
Retroactive Merit Increase. Employees will receive a merit increase retroactive to the anniversary of their date of hire. Employees will receive a check for retroactive pay by December 24, 2010.
Bargaining Rights. We defeated a proposal from management to take away our right to bargain over changes to our wages, benefits, and working conditions.
Organizing Rights. We defeated a proposal from management to take away our right to support each other and mobilize around workplace issues.
---
Additional Resources